In this section, we wish to illustrate and explain the complexity of manual work is considerable, for argan oil.
From picking to bottling, we control all stages of production, these steps require know - how.
To spare women the most difficult stages of investment in machinery to extract the argan oil help relieve the considerable work of these women.
The difference between the oil and argan oil culinary argan is "roasting"
For the oil culinary argan ARGAMIS Beauty Care: the amendons are lightly browned and roasted like coffee, this also is that distinguishes the know - how of the oil culinary argan "ARGAMIS" Indeed for good cooking oil, amendons should be lightly browned and not grilled, otherwise the anti - oxidative and oil rancira disappear faster. In addition, hazelnut aroma will be more pronounced and less pleasant in the mouth. It is this roasting will give it a slightly darker color. The culinary oil will be used mainly in anti regime - oxidant, to flavor salads and dishes based meal, fish, pasta and rice, etc. It will always add after cooking.
For the oil argan (THAT WE MARKET UNDER THE BRAND AND MARY LOYS ARGANE SOUSS): amendons the ground to be cold, to an oil of first cold pressure, no roasting, semolina Argan will be clear, during mixing the argan bread will also be very clear and ultimately a golden yellow oil appear, it will not smell nutty, just a slight smell of amendons which will disappear very quickly in contact air and skin. it takes three times more amendons and time to get the same amount of oil for cooking, this is what justifies the high price of cosmetic oil compared to cooking oil. The cosmetic oil will keep for up to 3 years maximum.
CHOICE OF REGION ARGANERAIES
 
A Tiznit and its surroundings, the arganeraies are generous. The ideal is to choose a region or "argan" naturally and savagely live in harmony with their environment. Needless to say there are no pesticides or chemical fertilizers. Agricultural areas sought for fruit quality "of argan amendons" are those where argan trees grow on the hills and in the mountains, away from the sides, such as the ice area "Tleta Lakhsass", "Tighirt", "Ait Braim "" Ait barramran "," Sebt Ennabour ". Aoulouz.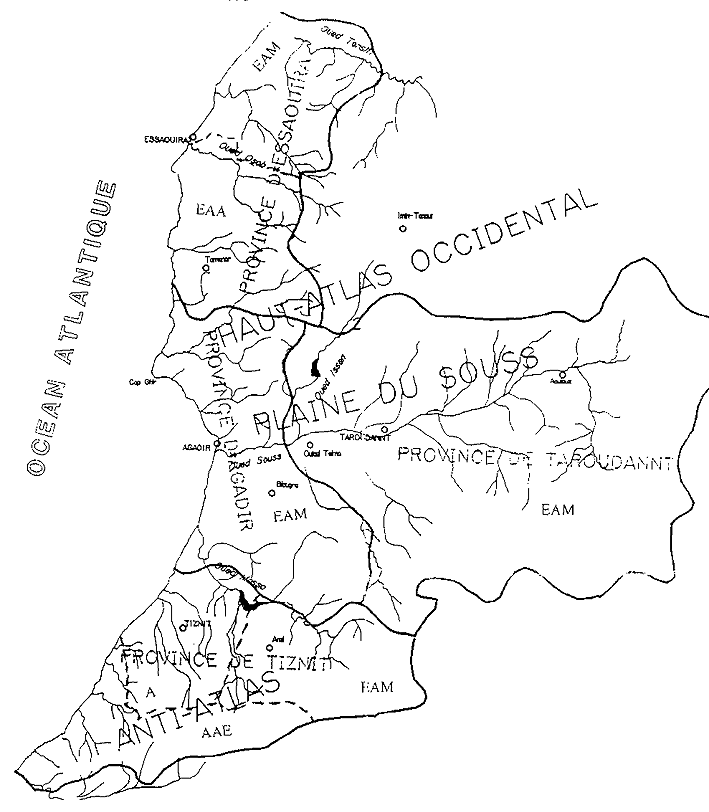 TREE: ARGANIER
When the fruits ripen, "tafiyicht" they are harvested by women and men
Berber in arganeraies, often it is the entire population of the village is involved, usually,
each family sending a family member in July-August, for harvesting and sharing is done between
each family of the village. The fruits are then dried in the sun to facilitate the next
craft production stage "pulping"
.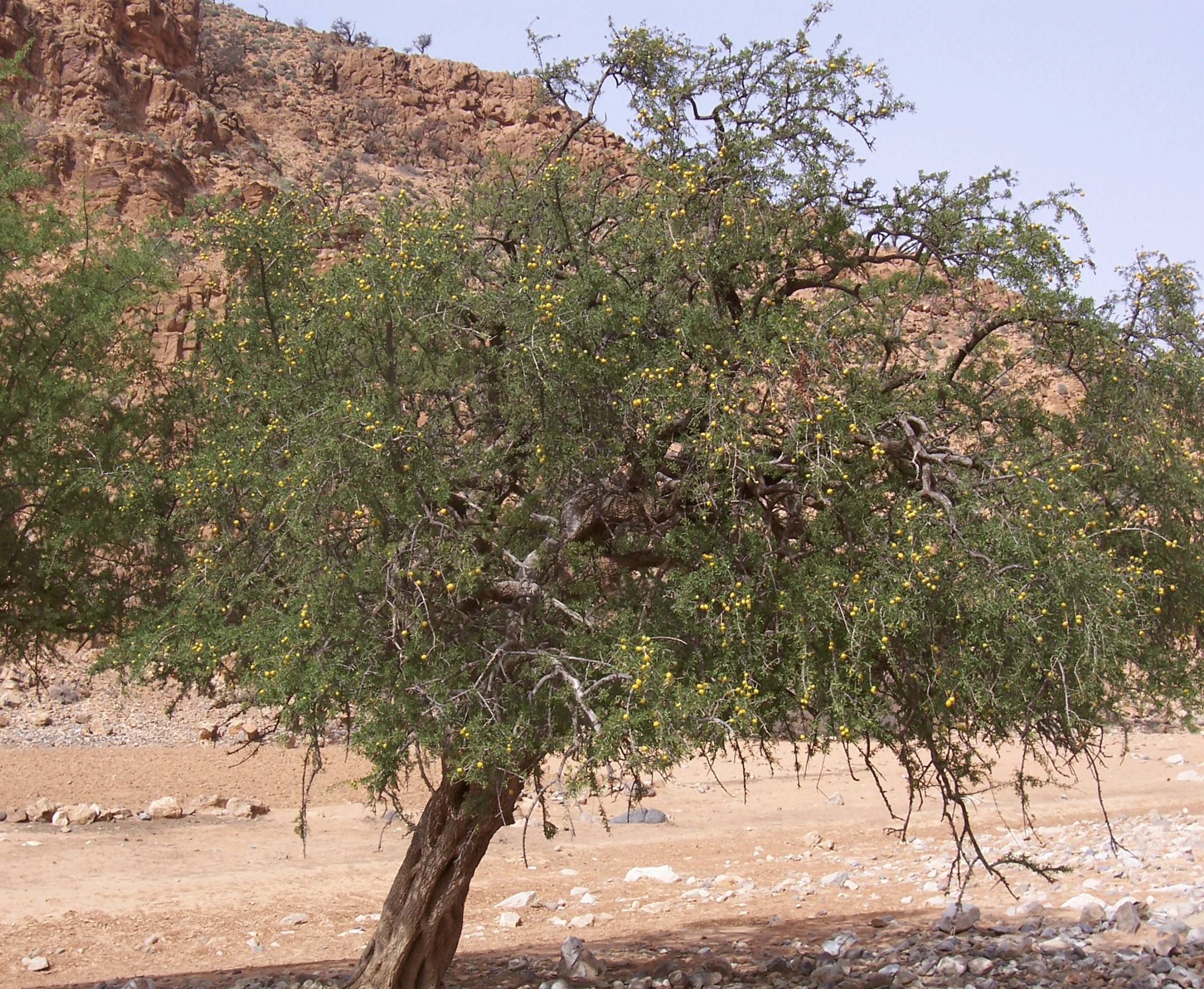 PULPING
Pulping is to separate the dry pulp "Tafiyicht" of argan nuts "Aqua". 
When the pulp is completely removed, the result is a nut "aqua" that has a solid structure,
this nut has two, sometimes three amendons inside. To crush this nut must be removed
walnuts on a stone and another stone used to open it, it is a step that asks
precision and dexterity.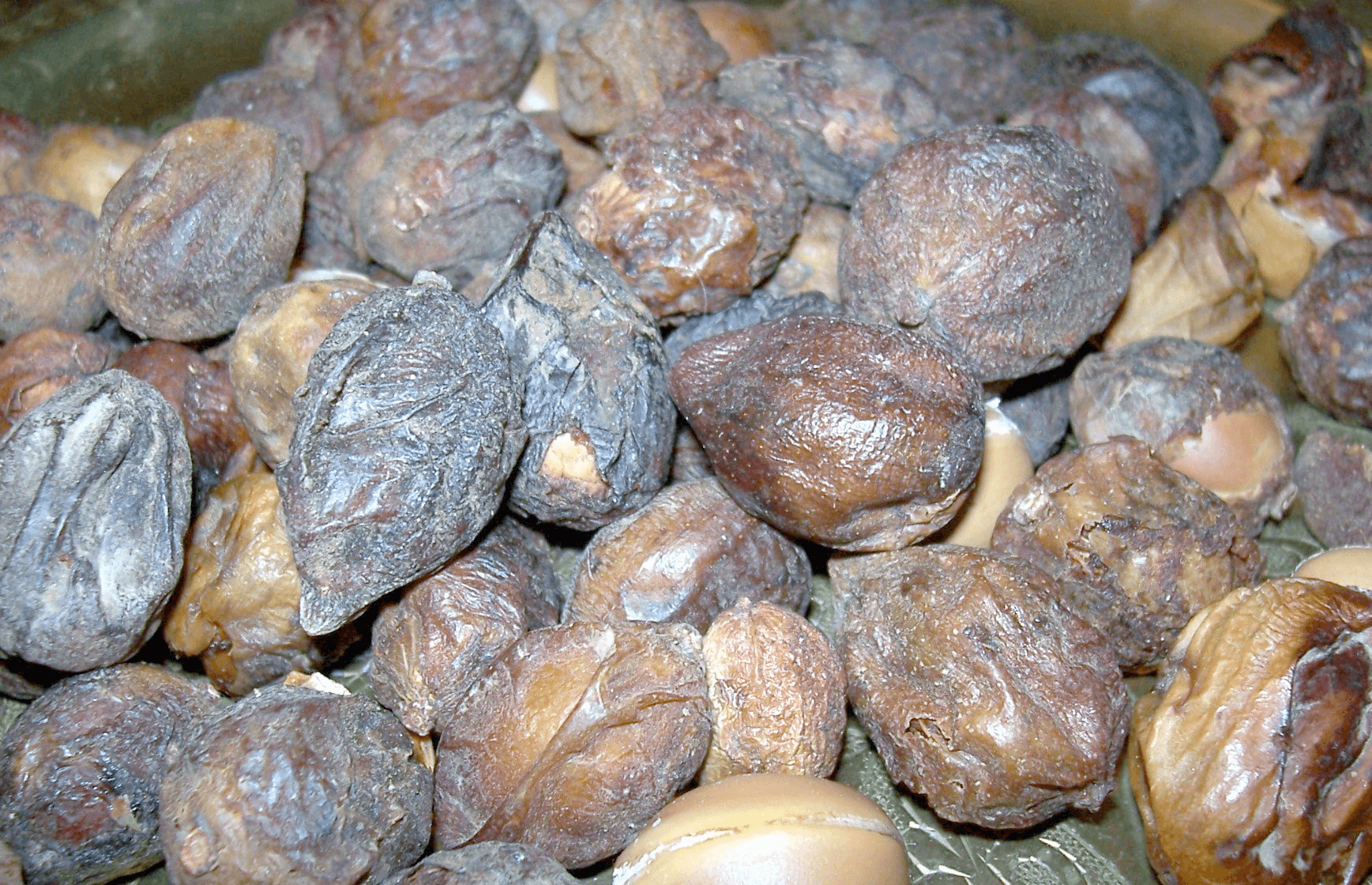 THE CRUSHINGE
Here is the result after having crushed walnut "Aqua" appear as the almonds
pipasse of thick to very bitter taste. This is a manual step and still traditional, very
difficult as it requires control and precision.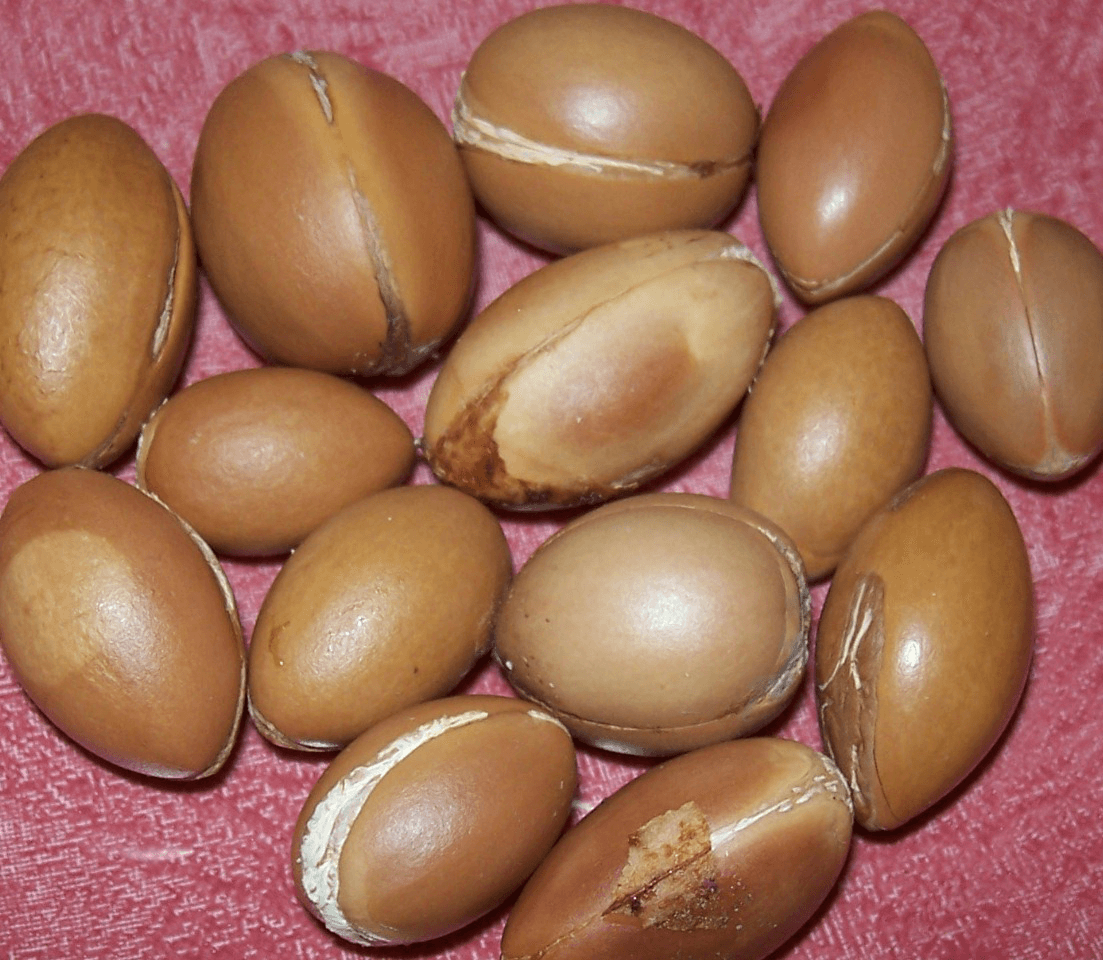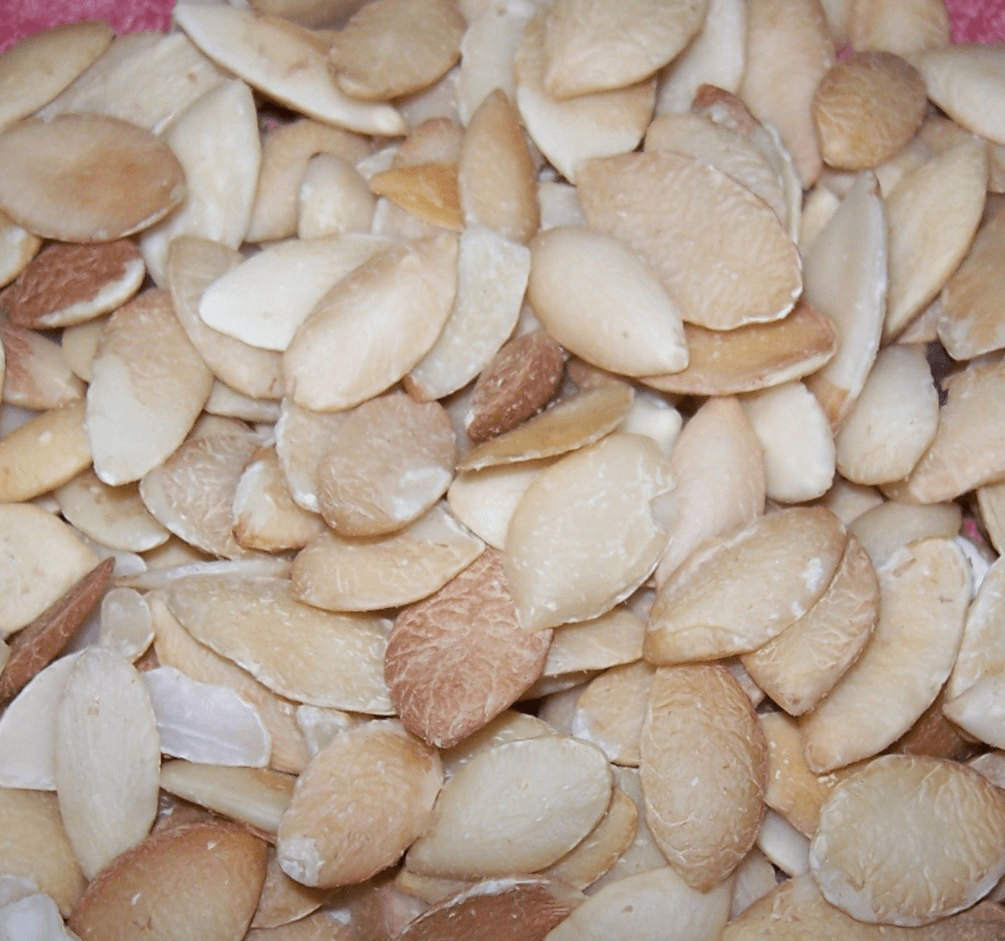 RINDING OF amendons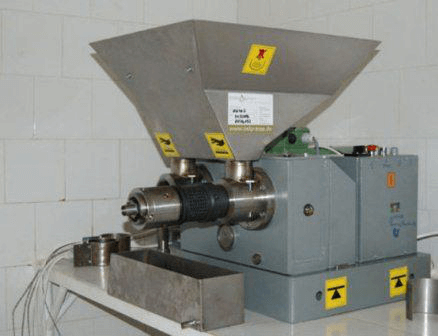 Using an automatic extracting machine, the amendons are poured into a entonoir and machine
does all the work. It separates the gangue one side and poured the argan oil drip on the other side.
The oil is then stored and ready for the next step, decanting.
DECANTATION
This is the longest stage after extraction of argan oil, the oil contains suspended particles,
to present to our customers a constant oil, limpid, transparent, quality demanded by notament
the European laboratories must settle ie, let stand argan oil. We let rest
the argan oil for a period of 10-15 days.the smell odeur natural argan oil evaporates naturally.
SCREENING OF OIL ARGANE
After decantation, the Argan oil is then filtered with a filtering machine 3 to 5 times.
Result: An oil is obtained 100% pure and natural without parabens, additives or deodorants,
transparent, clear with a faint odor which quickly dispqrait in contact with the skin and air.
The family company produces 2000-3500 liters maximum per year, but it guarantees a job
fair to women.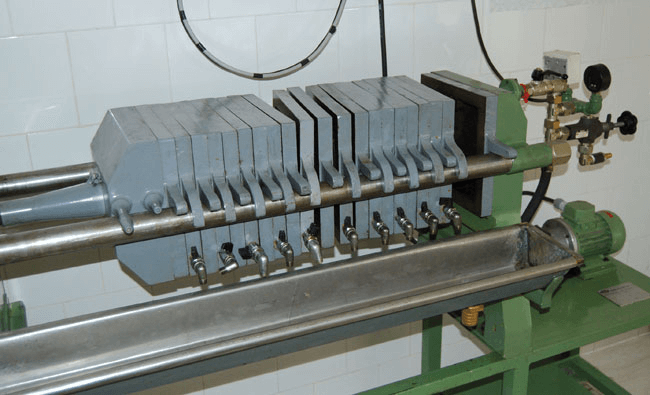 BOTTLING
Once filtered, the argan oil is packaged in bottles in our clientele, tinted glass
dropper or Veral transparent 60ml, or in bulk in propylene bottles
Indeed, argan oil is an oil that oxidizes quickly. Never keep argan oil
Plastic bottles (type water bottle)
Avoid so during any trip to Morocco to consume argan oil sold in bottles
in transparent plastic, such as those which are sold along the road in southern Morocco.
They are exposed to the sun for hours or days, quality is impaired, and there is no date
expiration. A argan oil proposed in tinted bottles or cans with date
expiration and kept away from light and heat is generally a sign of professionalism.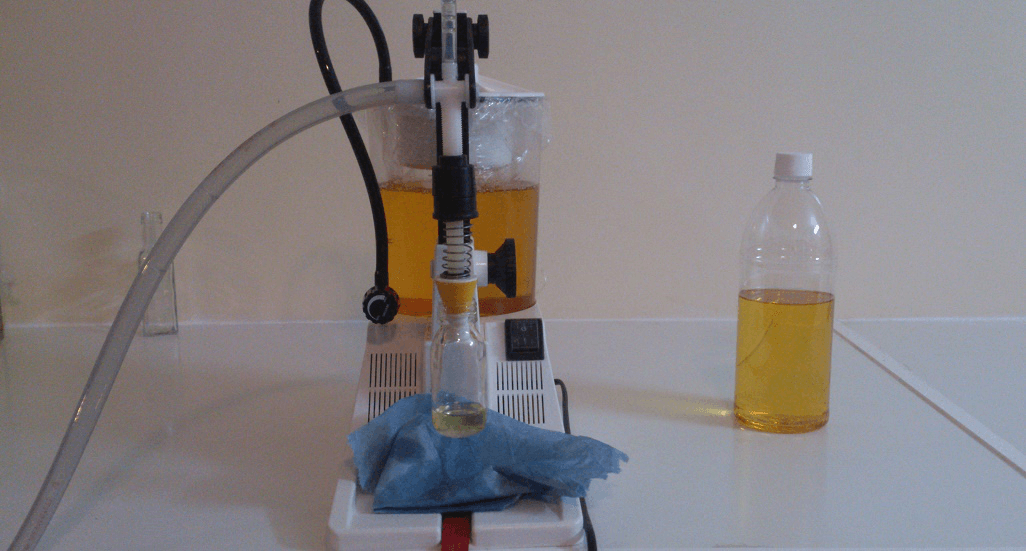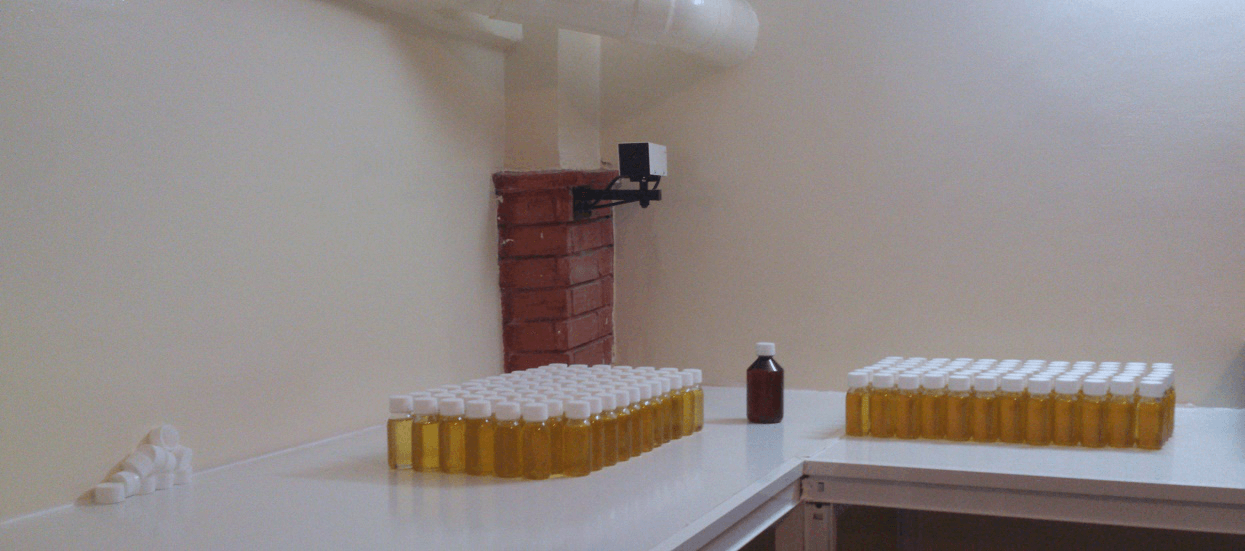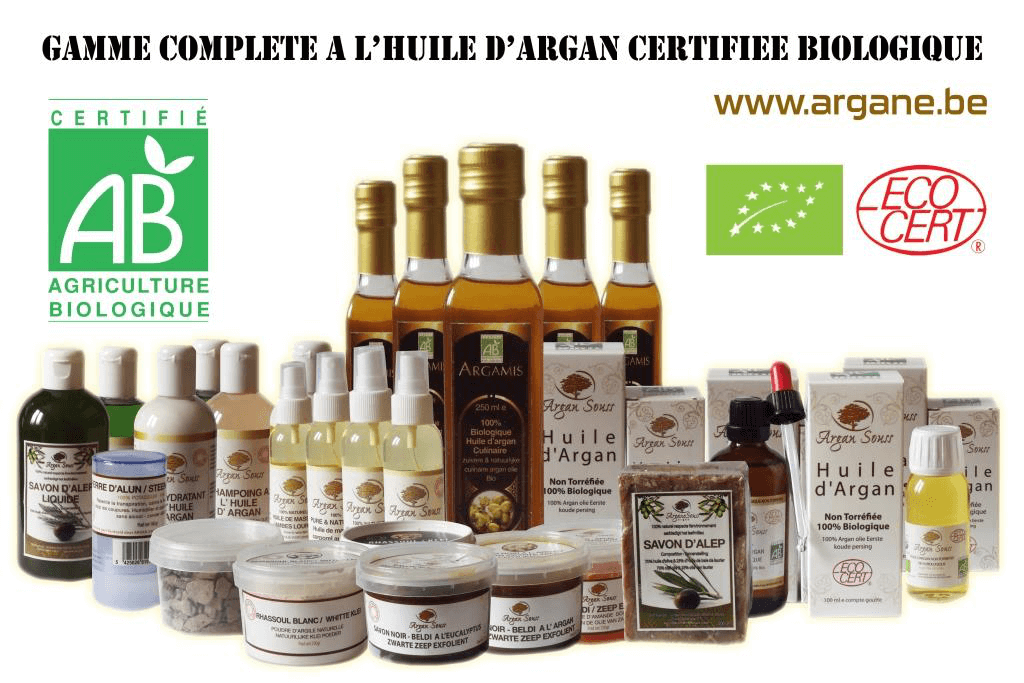 STAGE OF MANUFACTURING